Description
In this LT Grade Course, You Will Get:-
Section – 2 English Literature – Complete Video Classes According to Syllabus
Notes/PDFs Available on OSN Academy App
Course Validity – 6 + 6 Months Free = 1 Year
Teach by English Literature Professor & NET JRF Ph.D. MBA Qualified Faculties | 20+ Years Experience
Get Free Rs 999/- Test Series – (1000+ Multi Choice Question)
View on Desktop – www.class.osnacademy.com
Offline Videos Download Option
Compatible for MOBILE (iOS & Android), TABLET, DESKTOP & LAPTOP
All the Key topics covered in the videos
Direct Connect to Sir
PSS (Problem Solving Sessions)
Career Guidance
Best Technolgy use in OSN App for Smooth Video Streaming
Videos are Easy to understand, Hassle-free retaining the collaborative mode in videos to enhance the preparation.
Time saver
According to the notification of the UP LT Grade, Assistant Teacher released previously the age limit should be 21 years to 40 years.
The candidates must have passed a Bachelor Degree in any of the relevant subjects from a recognised university or college.
As long as candidates satisfy all the eligibility criteria
The Male candidates who are married and have more than one wife living and female candidates who have married a person already having a wife, shall not be eligible.
The candidates who are not a permanent member of the Uttar Pradesh state will be treated as General category candidates.
The candidates who belong to the reserved category i.e. SC/ ST/ OBC/ Female applicants etc will be provided age relaxations in the upper age limit.
The basic pay for Government Inter College Lecturer Salary in UP, UP LT Grade Teacher is Rs. 17140.
UPPSC LT Grade Lecturer Salary
CATEGORY                      AMOUNT
Pay Band                         PB-2 (9300 to 34800)
Pay Scale (वेतनमान)       Rs.47,600/- 1,51,100/-
Grade Pay (ग्रेड पे)          4800
Basic Salary (मूल वेतन)  Rs. 47,600/-
Post Name: LT (Licentiates Teacher) Grade Assistant Teacher
UP LT Grade Teacher Recruitment  & more here!
UP LT Grade Recruitment 
Name of Organization                              Uttar Pradesh Public Service Commission
UP LT Grade Full Form                              Uttar Pradesh Licentiates Teacher Grade
Official Website                                         UPPSC
Mode of Exam                                            Online
How to get Sample Online Video Classes ?
Go to the End of the Page Checkout
Course Currilcum
Demo | Click on Video Title
UPPSC UP LT Grade English Syllabus
Section 1 – English Language
A.Unseen prose and poetry passages for language comprehension and appreciation
B. Grammar: Punctuation, parts of speech, spellings, word formation and vocabulary, tense,
Narration, Conditional sentences, Concord, Phrasal verbs and idiomatic expressions, transformation
and synthesis
C. Translation from English to Hindi and Hindi to English
D. Letter writing and dialogue writing
Section 2 – Literatures in English
A. Literary Forms and Movements with special reference to allegory, ballad, ode, sonnet, blank
verse, epic, mock-epic, heroic couplet, lyric, elegy arid other stanza forms, dramatic monologue,
free verse and rhyme metre, Dramatic forms like tragedy, comedy, tragic- comedy, romance end
One-act plays, Biography, autobiography, memoir and travel writing, Fictional forms, Different
types of essays, Renaissance and Reformation, Neo-classicism, Metaphysical Poets, Romanticism,
Pre-RaphaeIites, Modernism, Impressionism, Expressionism and Surrealism understanding and
identification figures of speech.
B. Poetry: Trends and movements in poetry in English with special reference to the
following: Shakespeare's sonnets (Sonnet No. 29: "When in disgrace with fortune and men's eyes" and
Sonnet no. 138 "When my love swears that she is made of truth"), Milton's "On His Blindness" and
Paradise Lost (bk 1, II. 1-26), John Donne's "Canonization", Pope's Rape of the Lock(Canto I),
Gray's "Elegy Written in a Country Churchyard", William Wordsworth's (a) "Tintern Abbey" and (b)
"The World is too Much with Us", Percy B. Shelley's (a) "Ode to the West Wind" (b)"To .a Skylark",
John Keats' (a) "Ode on a Grecian Um" (b) "La Belle Dame sans Merci™, Tennyson's (a) "Break, Break,
Break" (b) "Ulysses", Robert Browning's (a)"My Last Duchess™ (b) Prospice", Arnold's (a) "Dover
Beach"(b)"Memorial Verses", W. B. Yeats'(a)"The Second Coming" (b)"Sailing to Byzantium", T. S.
Eliot's"The Waste Land", W. H. Auden's"In Memory of. W. B. Yeats™, Ted Hughes' "Crow Alights",
Philip Larkin's "Wants", Whitman's "0 Captain! My Captain!", Emily Dickinson's "Success is Counted
Sweetest", Robert Frost's (a) "Birches" (b) "Stopping by the Woods", Rabindranath Tagore's From
Gitanjali (11th, "Leave the Chanting" and 12th "Fruit Gathering"), Nissim Ezekiel's .(a) "Night of
Scorpion" (b) "Philosophy", Kamala Das's "An Introduction", A K Ramanujan's "Obituary" and Derek
Walcott's"A for CryfromAfrica"
C. Drama: Trends and movements in drama in English with special reference to the
following: Shakespeare's Macbeth, Twelfth Night and Merchant of Venice, Ben Jonson's Every Man in
his Humour, Dryden's All for Love, Bernard Shaw's Arms and the Man, Galsworthy's Justice, Harold
Pinter's The Birthday Party, Eugene O' Neill's The Hairy Ape, Arthur Miller's. All my Sons and
Girish Karnad's Hayavadana.
D. Prose and Fiction: Trends and movements in prose and fiction in English with special reference
to the following: Francis Bacon's "Of Studies"" and "Of Truth", Addison's "Sir Roger et Home''Will
Wimble", Steele's"The Spectator Club" Lamb's"Dream Children™, E.
V. Lucas' "Tight Corners", A. G. Gardiner's "In Defence of Ignorance", Bertrand Russell's "The Road
to Happiness", Richard Wright's "Twelve Million Black Voices", Mahatma Gandhi's My Experiments with
Truth, Jawaharlal Nehru's The Discovery of India, Maugham's "The Luncheon"; Allen Desal's "A
Farewell Party" Katherine Mansfield's "the. Fly", 0′ Henry's "The Last Leaf"; Fielding's Joseph
Andrews, Jane Austen's Pride and Prejudice, Dickens' Great Expectations, Hardy's The Mayor of
, Casterbridge, George
.Orwell's Animal Farm, Woolfs Mrs- Dalloway, Golding's Lord of the Flies, Hawthorne's The Scarlet
Letter, Hemingway's The Old Man and the Sea, Steinbeck's The Grapes of Wrath, Raja Rao's
Kanthapura, R K Narayan's The Bachelor of Arts; Kamala' Markandeya's Two Virgins and ChinuaAchebe's
Things fall apart.
LT Grade Teacher Exam Pattern 
Official Notification for UPPSC LT Grade Written Exam Pattern & Syllabus has been issued by UPPSC. UPPSC will follow the given exam pattern of LT Grade Teacher Posts. UP LT Grade Teacher Exam Pattern is as follows:-
Part            Subjects                                 No. of Questions                        No. of Marks
Part-1         General Studies                               30                                                  30
Part-2         Concerned Main Subject              120                                                120
Written Exam consists of Objective Multiple Choice Type Questions.
The time Duration for Each paper is 02 Hours (120 Minutes).
There will be 150 Questions in the Exam comprising 150 Marks
There will  Negative Marking of 1/3 Marks in the Written Exam.
Paper 2 will be on that Specific Subject for which candidates have applied.
Many More Selected Candidates check out full profile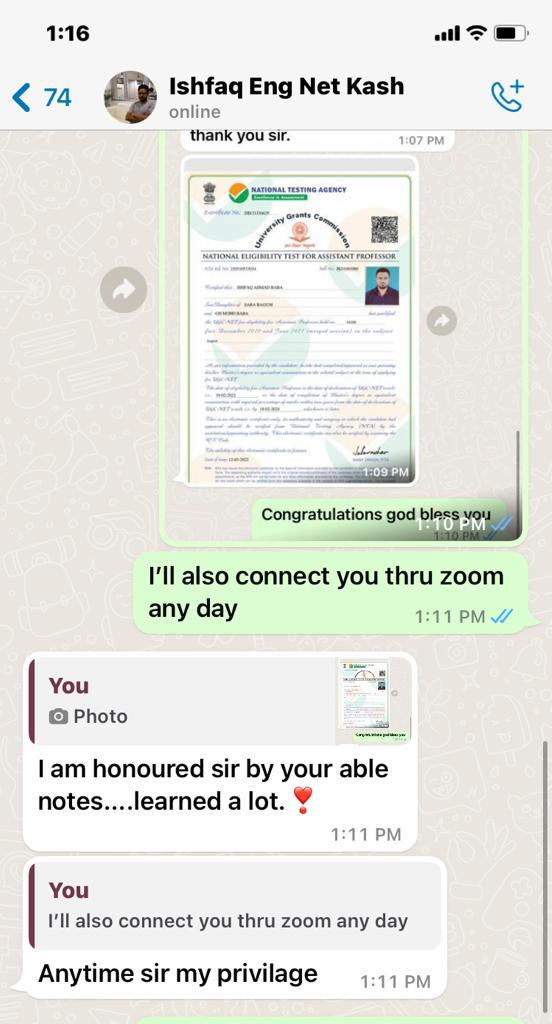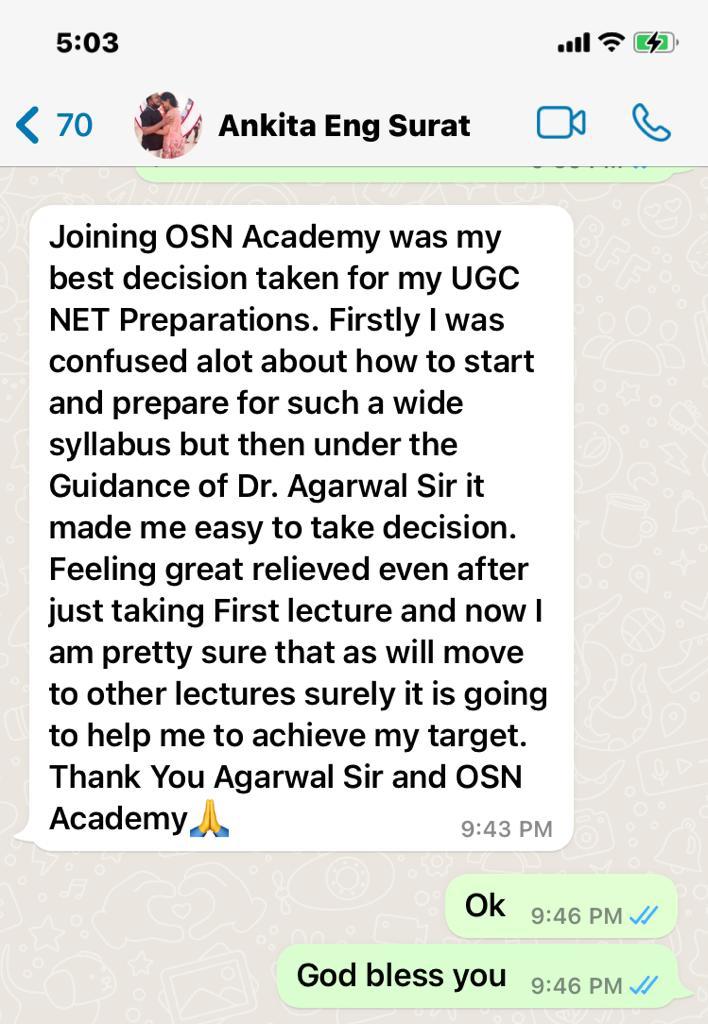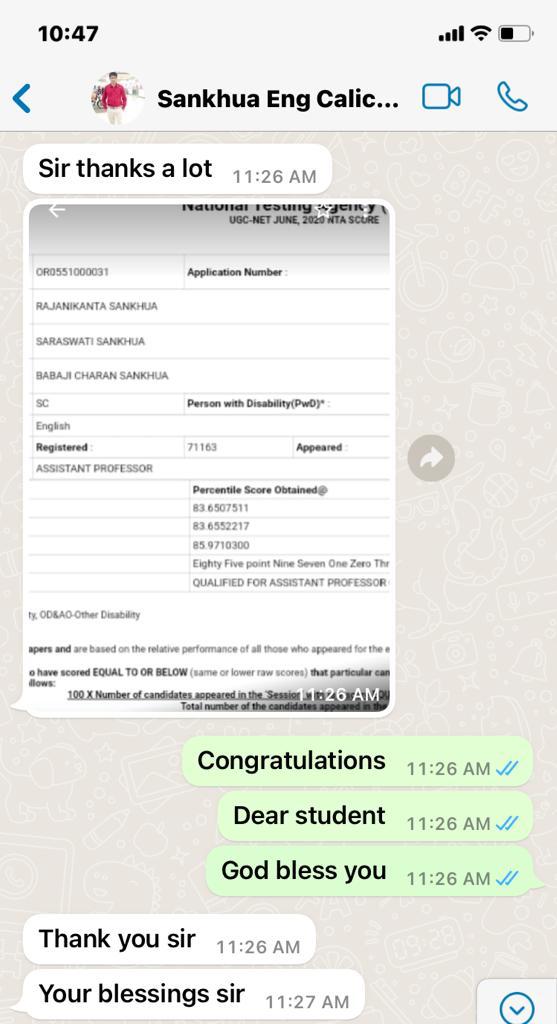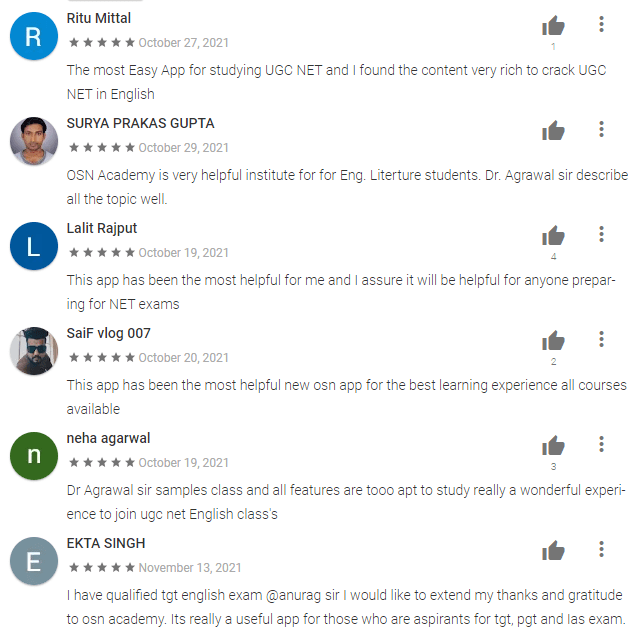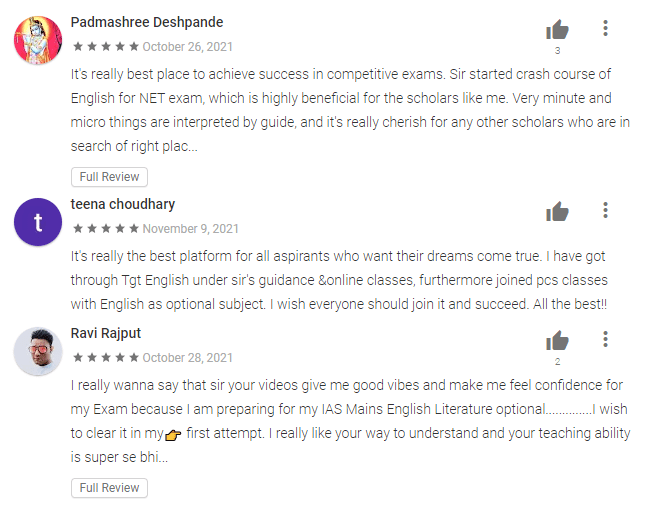 OSN Academy App – Google Review 4.7