UPPSC Lecturer incorporates and exhibits India's best English Literature Video Classes + Test Series + Study Material. One can visualize up to 2000+ questions in All Online Video Classes covering all salient and foremost topics and questionnaires.






In this GIC Mains English Course, You Will Get:-
Part - 2 (Optional Subject) Complete Online Video Classes According to Syllabus
Notes/PDFs Available on OSN Academy App
Course Validity - 6 + 6 Months Free = 1 Year
Teach by English Literature Professor & NET JRF Ph.D. MBA Qualified Faculties | 20+ Years Experience
Get Free Rs 999/- Test Series - (1000+ Multi Choice Question)
View on Desktop - www.class.osnacademy.com
Offline Videos Download Option
Compatible for MOBILE (iOS & Android), TABLET, DESKTOP & LAPTOP
All the Key topics covered in the videos
Direct Connect to Sir
PSS (Problem Solving Sessions)
Career Guidance
Best Technolgy use in OSN App for Smooth Video Streaming
Videos are Easy to understand, Hassle-free retaining the collaborative mode in videos to enhance the preparation.
Time saver
UPPSC GIC Lecturer Eligibility Criteria
The eligibility criteria of UPPSC GIC Lecturer Recruitment Exam have not been announced yet. It is assumed to remain the same as it was in the previous years. Some of the educational and age-wise eligibility criteria that candidates need to meet in order to sit for the exam are given below.
UPPSC GIC Educational Qualifications
Applying candidates must have the minimum educational qualification of a Postgraduate Master's degree in a relevant subject from any recognized board or university.
UPPSC GIC Age Limit
The minimum age for applying candidates is 21 years and the maximum age is 40 years as of 1st July 2022. Applications with birthdates before 2nd July 1982, or after 1st July 1999 shall not be eligible for the selection process
UPPSC GIC Lecturer Application Form
The online registration process of UPPSC GIC has started from its official website. Within the given registration time period, applying candidates have to fill in their application forms and submit them online. The detailed steps to the application procedures are given below.
Visit the official website of UPPSC GIC at https://uppsc.up.nic.in
Select the "All Notification / Advertisement" link on the left side f the Homepage.
Look for the notification that displays Apply and click on it.
Login with your registration info and enter the necessary information, passport size photo, and required documents.
Click on the submit button and then make the payment of the application fee.
Save it for future reference
UPPSC GIC Lecturer Application Fee 2022
The application fee for the UPPSC GIC Lecturer Exam varies according to the categories of the applicants. Below is the category-wise application fee:
Unreserved Category: Rs 225/-
OBC: Rs 125/-
SC: Rs 105/-
ST: Rs 105/-
Ex-Army: Rs 65/-
PH: Rs 25/-
The UPPSC Lecturer syllabus for the Prelims exam consists of General Hindi and Essay as one subject and an optional paper.
UPPSC GIC Lecturer selection is a thee tier exam comprising of Prelims, Mains, and Interview.
The UPPSC Lecturer exam will be of 500 marks for the Mains Exam.
Yes, the UPPSC Lecturer Prelims Exam will have objective multiple-choice questions.
The UPPSC GIC Lecturer Mains exam is of a total of 300 marks.
The prelims exam for UPPSC Lecturer will have General Hindi and Nibandh and an optional subject.
General Hindi and Nibandh sections will be 100 marks while the optional subject paper will carry 300 marks.
The duration of Part I is 2 hours while that of Part II is 3 hours.
How to get Sample Online Video Classes ?
Go to the End of the Page Checkout
Course Currilcum
Demo | Click on Video Title
UPPSC Lecturer English Syllabus


Section 'A'A. Authors and works
Geoffrey Chaucer, Shakespeare, John Milton, Dryden, Pope William, Wordsworth, P.B. Shelley, John Keats, A. L. Tennyson, Matthew Arnold, Charles Dickens, Thomas. Hardy, W.B, Yeat, T.S. Eliot. G.B. Shaw, George Orwell, Raja Rao, Mulk raj Anand Nissim Ezekiel, Robert Frost, Ernest Hemingway, Harold Pinte, R.N. Tagore, Girish Karnad, & V.S. Naipal,
B. Literary terms, Movements, Forms, Literary criticism
Renaissance,
Reformation,
Metaphysical Poetry,
Classicism Romanticism,
The Pre-Raphaelites,
Modern Literature
Major stanza Forms
Sonnet Ballad
Mock Epic
Elegy
Aristotle, Dryden, Dr. Johnson, S.T. Coleridge Wordsworth, Matthew Arlold, T.S. Eliot
Section 'B' Language
A short unseen passage for comprehension
Correction of sentences
Direct and Indirect narration
Transformation of sentences including Active & Passive Voice
Synonyms,
Antonyms,
Homonyms Rearranging the Jumbled sentences
Fill in the blanks with appropriate Prepositions.
Idioms & phrases
One-word substitution
Figure of speeches
Prefixes & Suffixes
Many More Selected Candidates check out full profile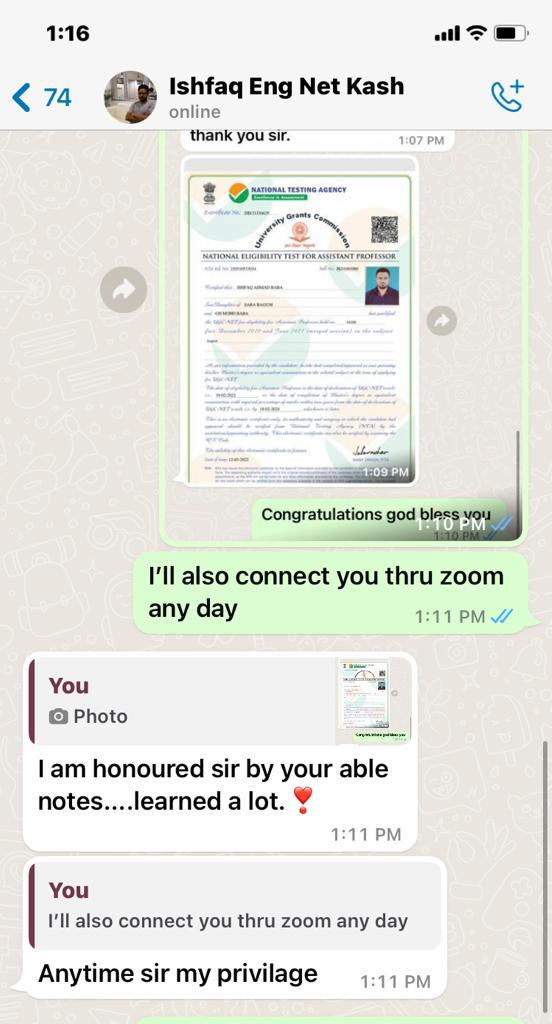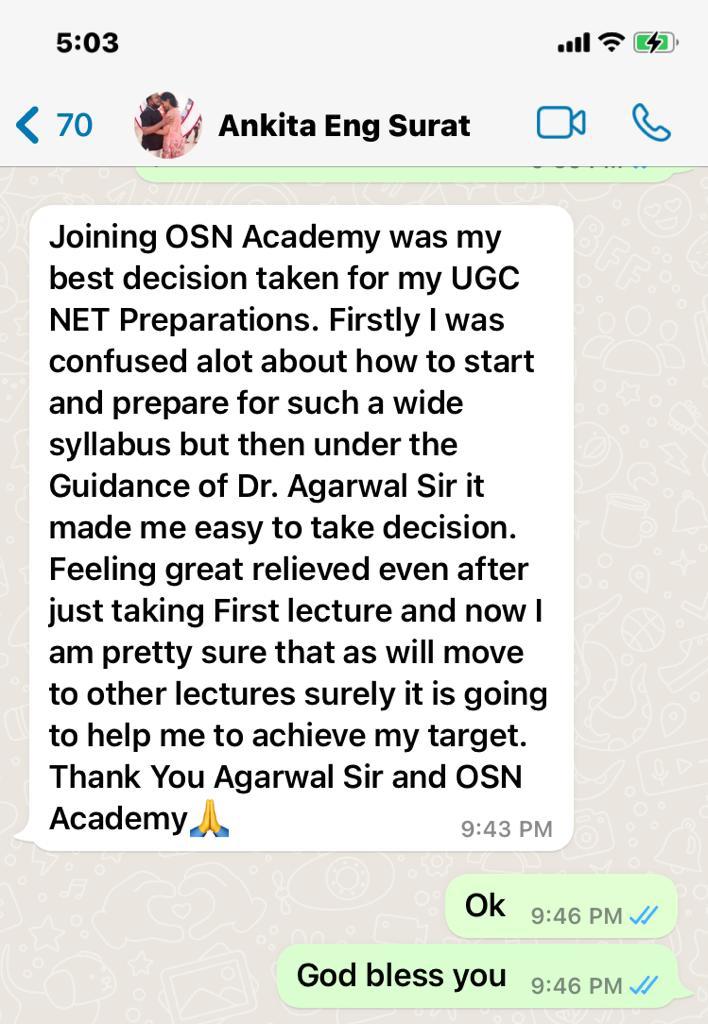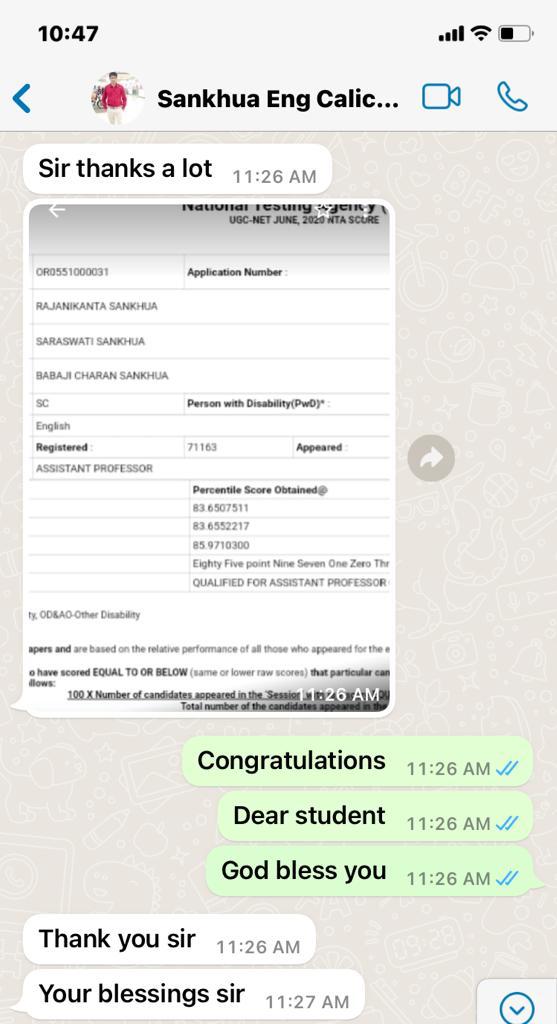 OSN Academy App - Google Review 4.7
Educational Qualification:- MA (English), NET, Ph.D., MBA
Bio:- (Dr. Anurag Agarwal) A man of vision and an eminent scholar, with his outstanding acumen and dedication towards work, has shaped the lives of thousands of students. His foresightedness in curating the careers of the students is unparalleled. He is a man of distinct vision, a fountainhead of illuminating ideas, and an inspiration for all the students.